VJCF Series High Negative Pressure Type Central Vacuum System Dust Collector
Product Description
VJCF Series is an industrial dust collector with high negative pressure, pulse jet cleaning, stable structure and small footprint.
Applications
Ideal for PCB processing industry with processes such as, multi-axis drilling, grinding board, chamfering, cutting, central cleaning for workshop, etc.
Features
1.

The filter material is polyester with PTFE coated, which can filter 99.9% dust at 0.3 microns.
2. Pulse jet cleaning method for the filter makes machine to work continuously. User can set the pulse frequency depending upon the requirements.
3.

Vertical installation would protect the filter from dust accumulation,

which would ultimately increase the filter life, reduce gasket leaks, and result in better pulse cleaning.


4. Spoiler installed at the air inlet let the dust particles to fall directly in to the dust collector. This avoids to install an additional cyclone separator.
Structure Diagram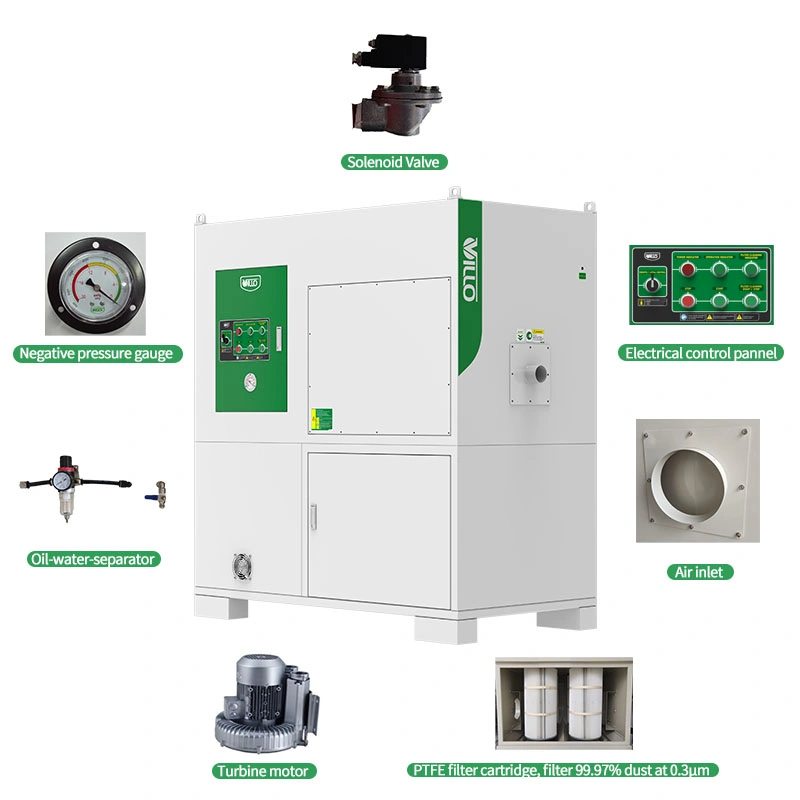 Technical Parameters
Model

VJCF-75

VJCF-110

VJCF-125

VJCF-150

VJCF-185

VJCF-200

VJCF-250

Voltage(V/Hz)

380 / 50

Power (kW) / (HP)

7.5 / 10.0

11.0 / 15.0

12.5 / 16.8

15 / 20

18.5 / 25

20 / 27

25 / 33.5

Rated current

(

A

)

16.7

28

30

35

37

40

52

Max air flow
(m³/h) / (CFM)

700 / 412

900 / 530

1050 / 618

1150 / 677

1370 / 806

1940 / 1141

1940 / 1141

Max air pressure
(mmH2O) / (kPa)

2700 / 26.5

2800 / 27.5

2800 / 27.5

3300 / 32.3

3100 / 30.5

2200 / 21.6

3100 / 30.5

Filter area (m²) / (sq.ft)

22 / 237

44/474

Filter efficiency

>99%

Filter cleaning method

Pulse jet

Dust container
capacity (L) / (gal)

50 / 13.2

80 / 21

Noise dB (A)

72±2

74±2

74±2

74±2

77±2

77±2

80±2

Form of emptying

Traveler curtain type holder-on container

Dia. air inlet
(mm) / (in)

Ø75 / 3

Ø100 / 4

Ø100 / 4

Ø100 / 4

Ø150 / 6

Ø150 / 6

Ø150 / 6

Dimension [L*W*H] (mm) / (in)

1350*900*1750 /
53*35.4*68.9

1700*900*1850 / 67.0*35.5*72.9

Weight (kg) / (lb)

370 / 815

470 / 1036

500 / 1102

530 / 1169

600 / 1323

625 / 1378

650 / 1433

It is normal that the current value may fluctuate in a small range
Voltage and frequency will affect the current value
Application Case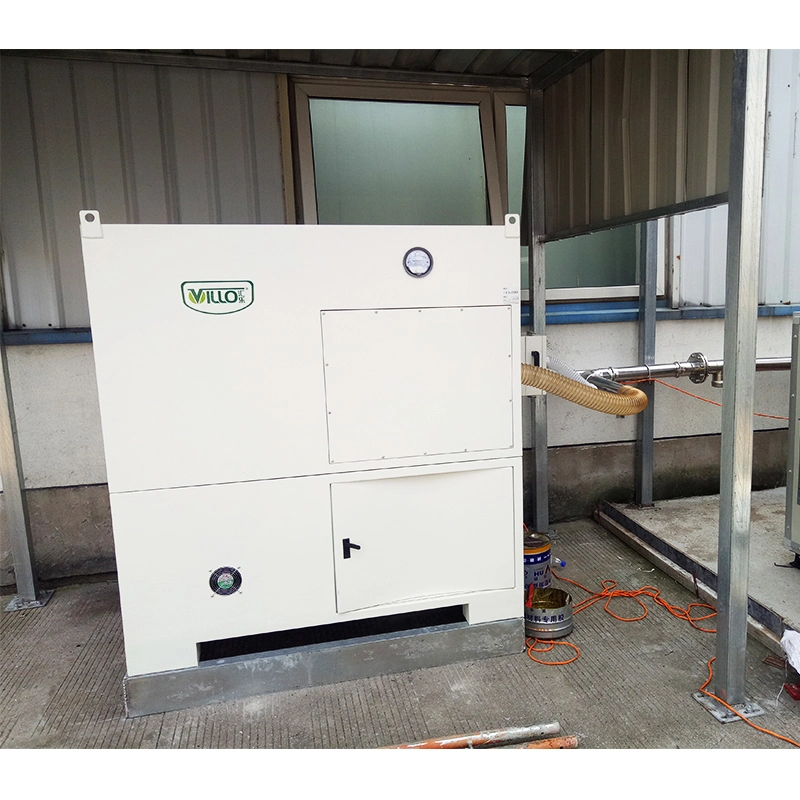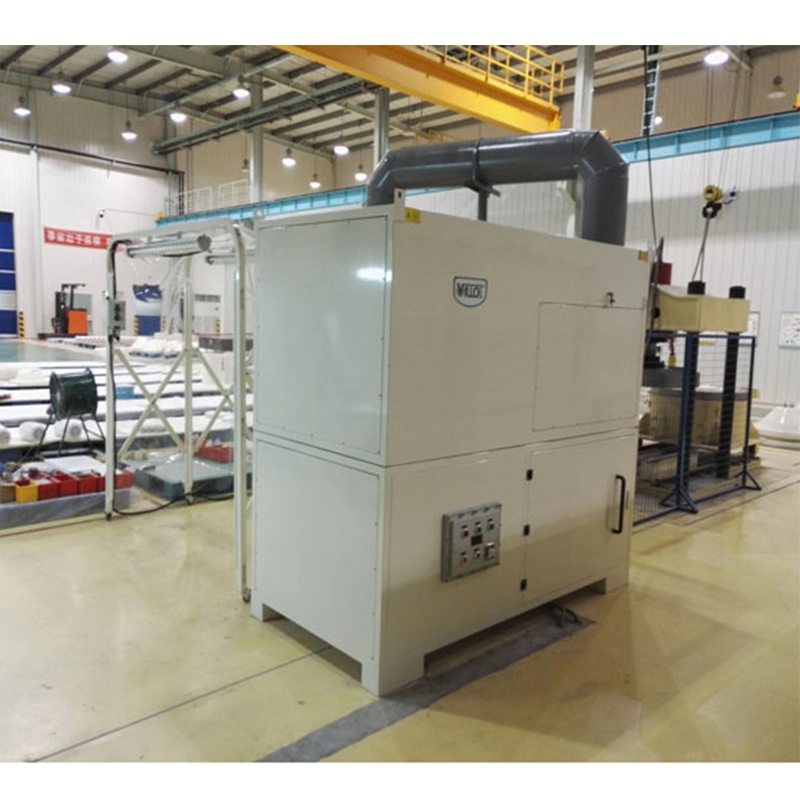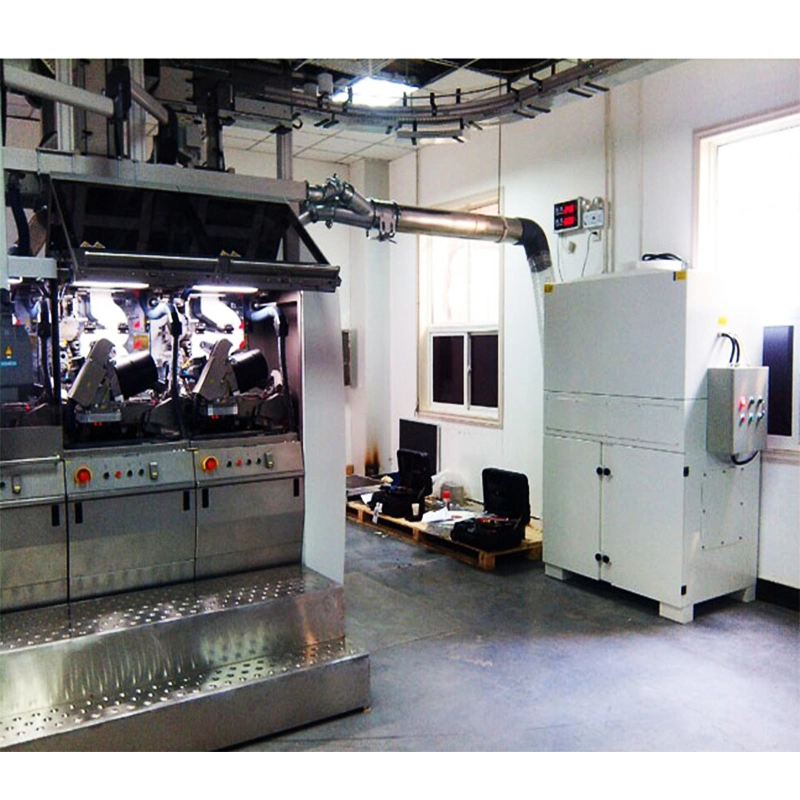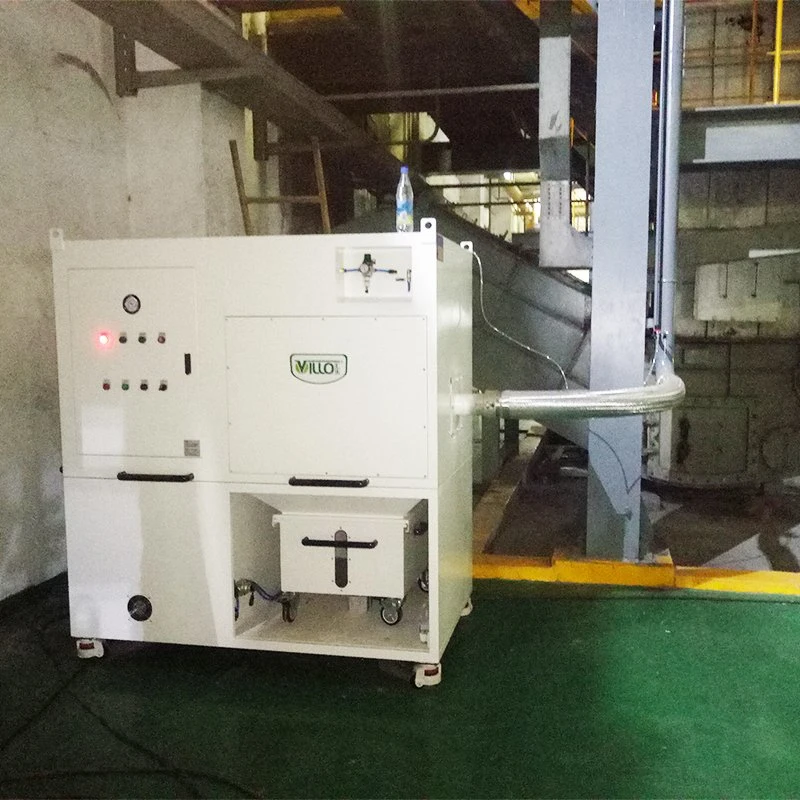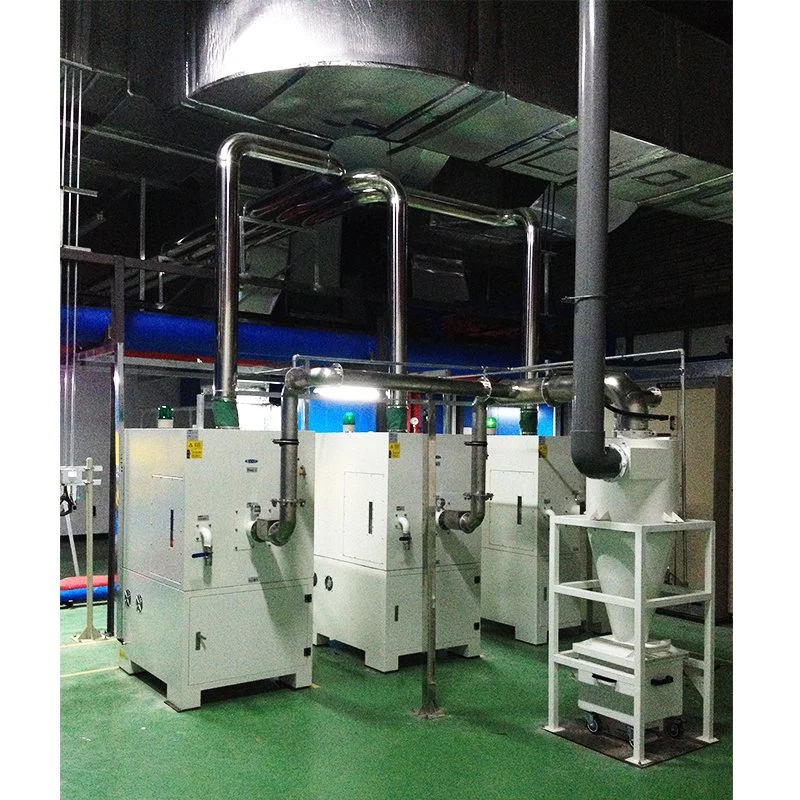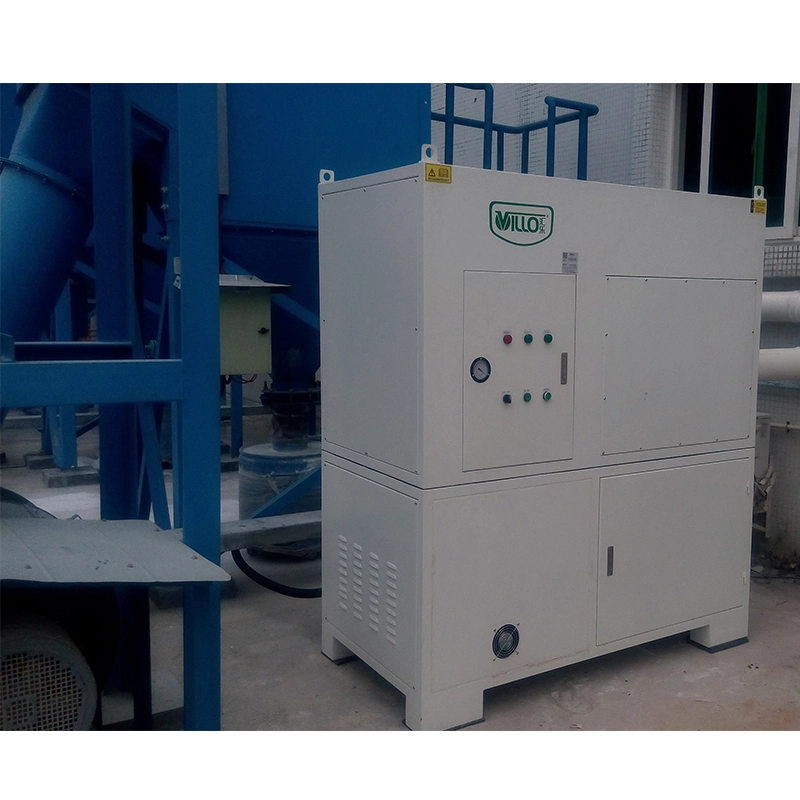 Certifications
Our Company