PORTABLE/MOBILE WELDING FUME EXTRACTOR
DER-VE WELDING FUME EXTRACTOR
welding fume extractor can be equipped single or double suction arm, the bottom is equipped with directional wheels, used for mobile welding station.
I Application Area
DER-VE movable Dust & Fume Extraction Machine is used for the purifying of fume and dust generated from welding, polishing, cutting, grinding and other processes, also for the recycling of rare metals and precious material. It can purify small metal particles which are harmful to human body and suspended in the air in large amount with features of high efficiency of purifying, low noise, agile use, covering small area, etc.
It is suited for electric arc welding, CO2 shielded welding, MAG welding, carbon arc gouging welding, gas molten cutting, special welding and other workplaces where generate fume and dust.
II Work

:
Through the attraction effect of fans, welding smoke exhaust gas can be absorbed into machine's air intake by universal vacuuming mask. Also, there is flame arrester on the machine air intake. Sparks can be blocked by the flame arrester and smoke gas comes into settlement room by means of gravity and upstream airflow. First thick dust will drop into ash hopper directly and fine particles will be trapped by filter core on the outer surface and clean gas will enter clean room after filtering and purifying by the filter core.
Clean air will be exhausted after further purification via active carbon filter.
III Equipment Advantage
1:Adopt turbine fan and motors, anti-overload circuit which can prevent motor from burned-out. With the features of high safety, stable performance.
2:Using built-in central electric control mode, simple structure and easy operation.
3: Pulse blowback type automatic dust cleaning: filter core adopts all-round automatically rotating counter blowing dust cleaning which makes filter dust cleaning more thoroughly and clean and can always guarantee the extraction machine with aconstant volume of air absorption; Air compressor parts is high-pressure hose connection with bottom high-pressure air input. It can guarantee the machine always in good condition. (It can be designed as automatic or manual control according to user's demand.)
4: Filter drum adopts materials imported from USA with long service life and can absorb more than 0.3 μm dust particles. It has very good filtering effect to wet and stickydust.
5:Use the universal absorption arm with 360 degrees activity range, which can absorb fume and dust from the generation place and greatly improve the dust collection rate to ensure the working person's health.
6:It adopts three ways of protective measures for fire hazards and big grain slag inside the machine, which makes the machine more secure and reliable operation and longer life.
7:Clean air is exhausted from grille air vents evenly and the noise is reduced to a minimum.
8:Accompanied by specialized new Korean type caster wheel with brake, which is convenient for equipment movement and positioning.
9:Photoelectric control open and shut down, high efficiency and energy saving,cantilever mask with illumination device (optional).
10.The consumable material in the machine is with stable performance and easy to
change.
DER-DE WELDING FUME EXTRACTOR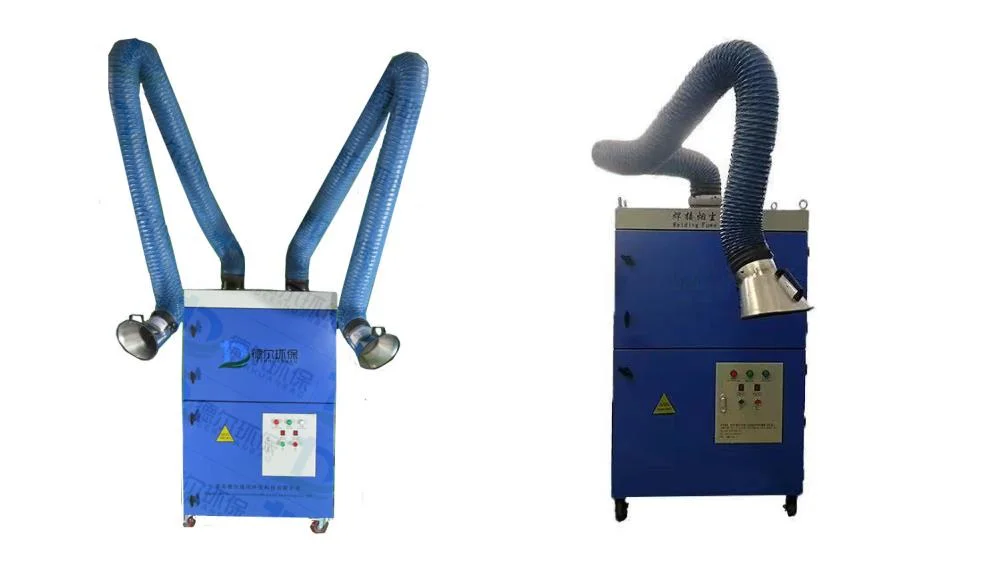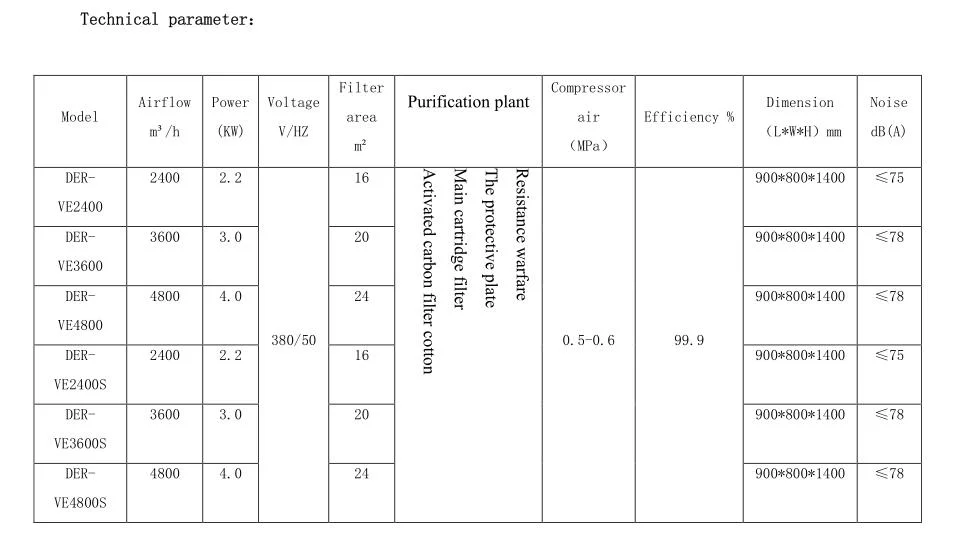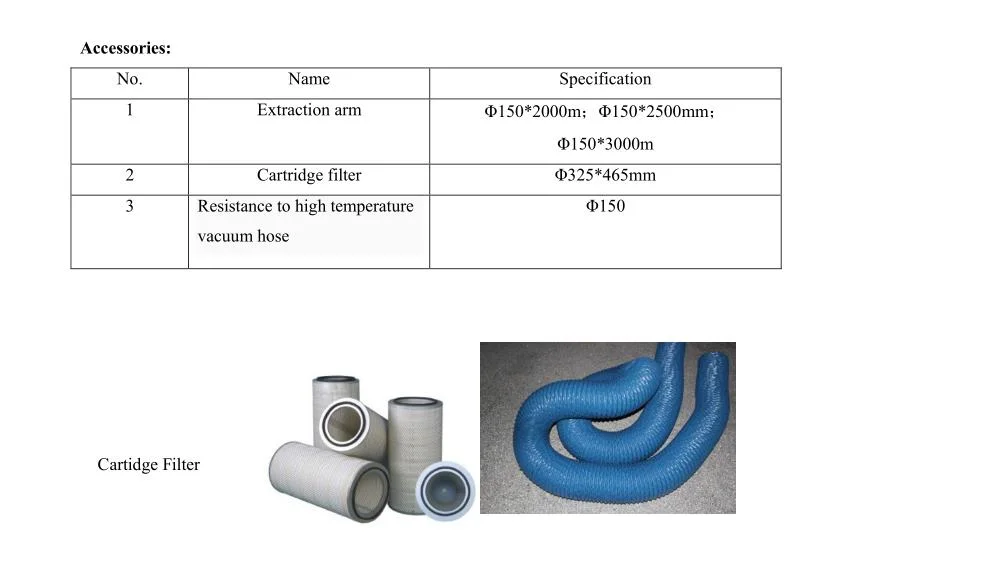 DER-DE WELDING FUME EXTRACTOR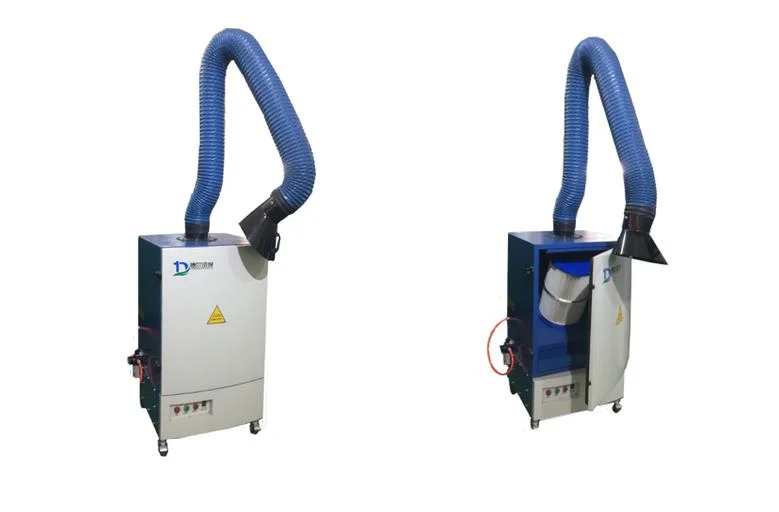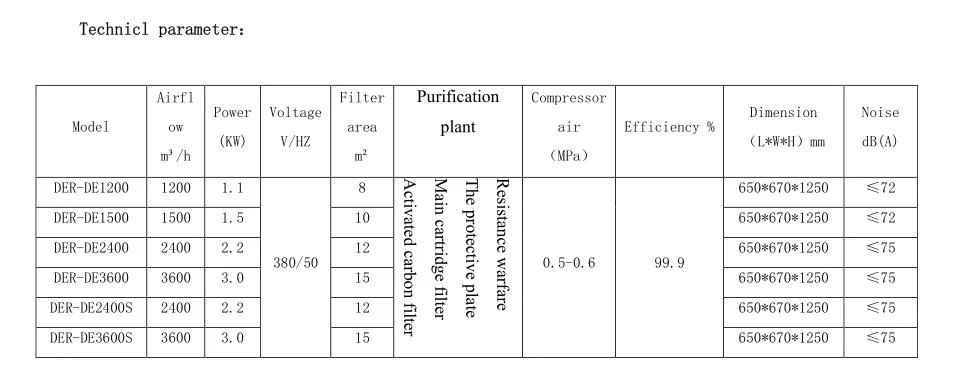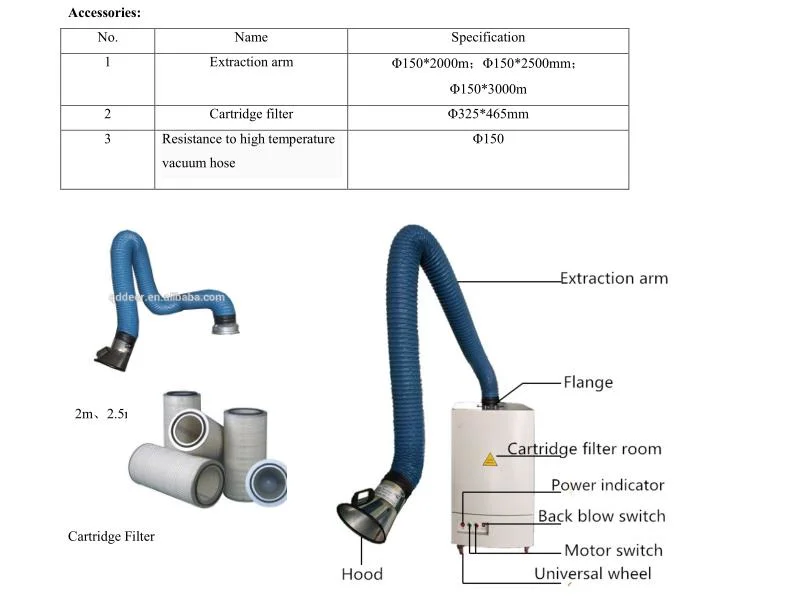 DER-DE WELDING FUME EXTRACTOR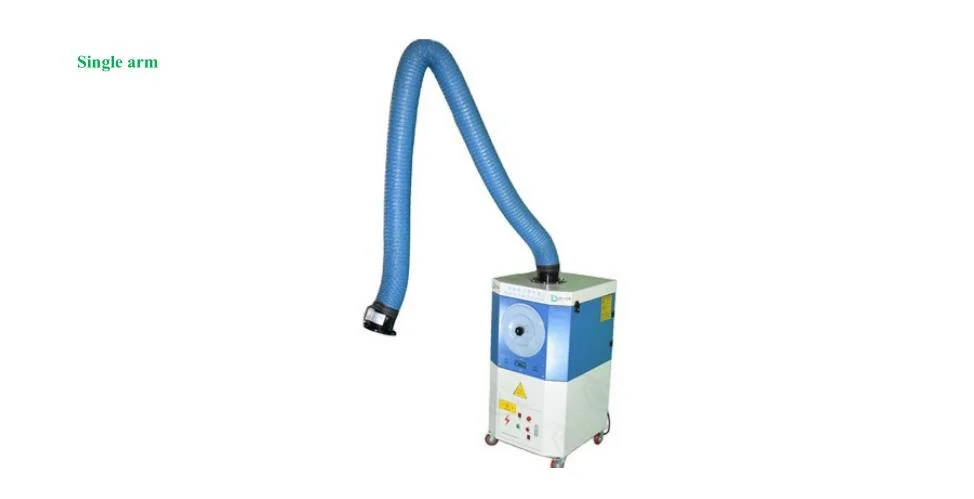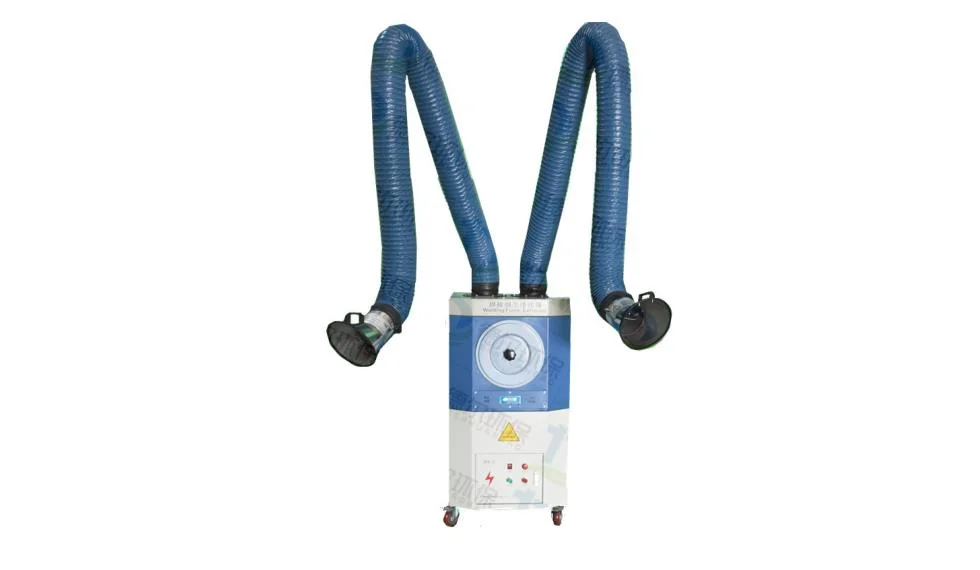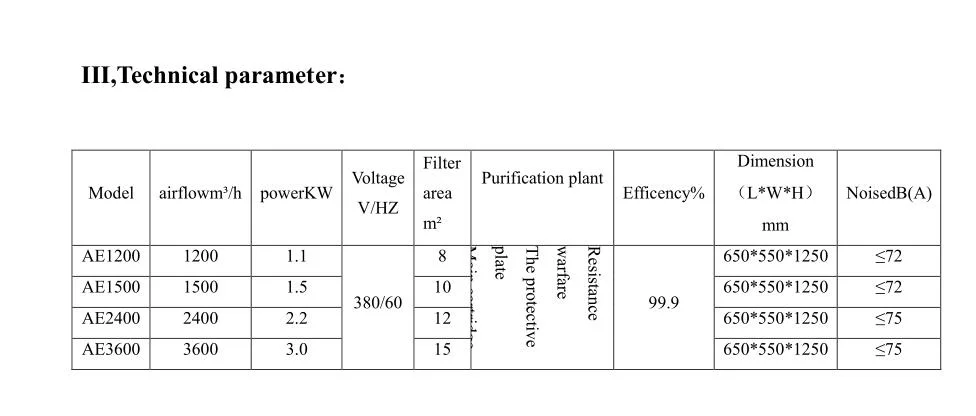 DER-MINI WELDING FUME EXTRACTOR, SAMLL TYPE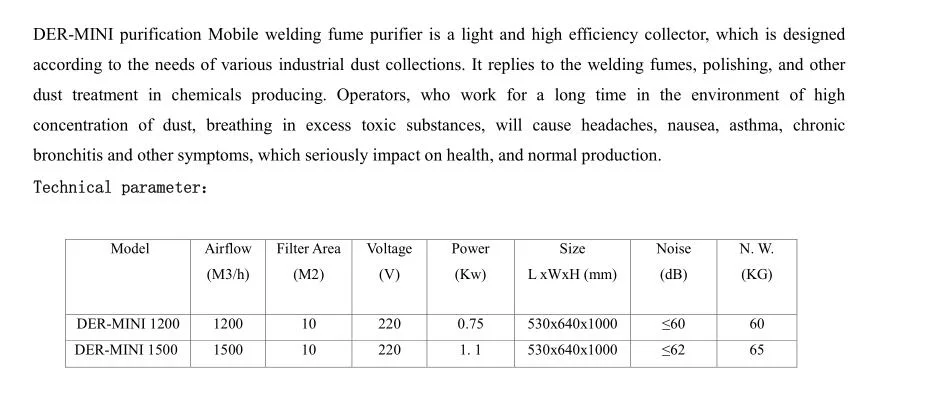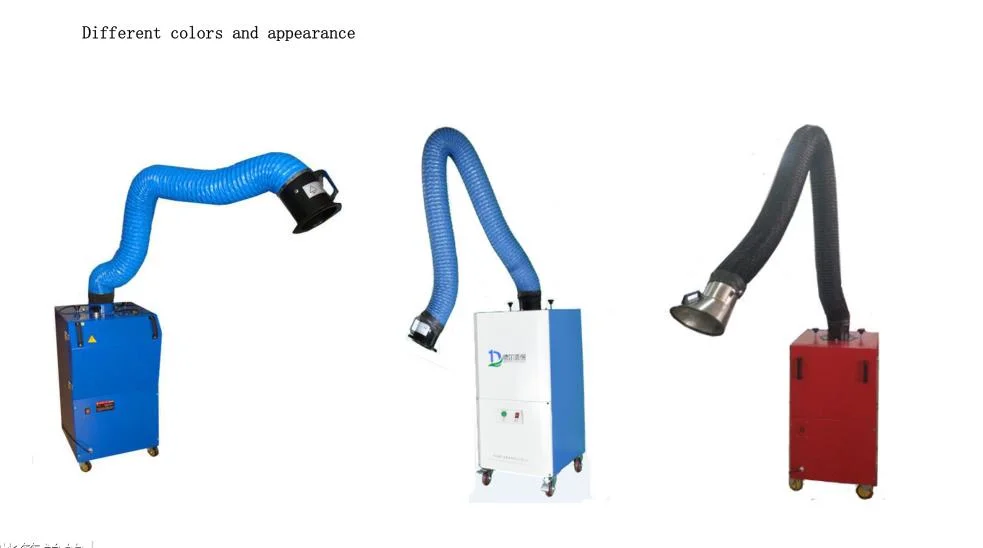 III:

C
ooperative Partner &
branch office