R.H.Filter is a special manufacturer on Industrial dust collector, dust collection,dust extractor,vacuum cleaner and all kinds air filter cartridge,air filter element,pleated filter.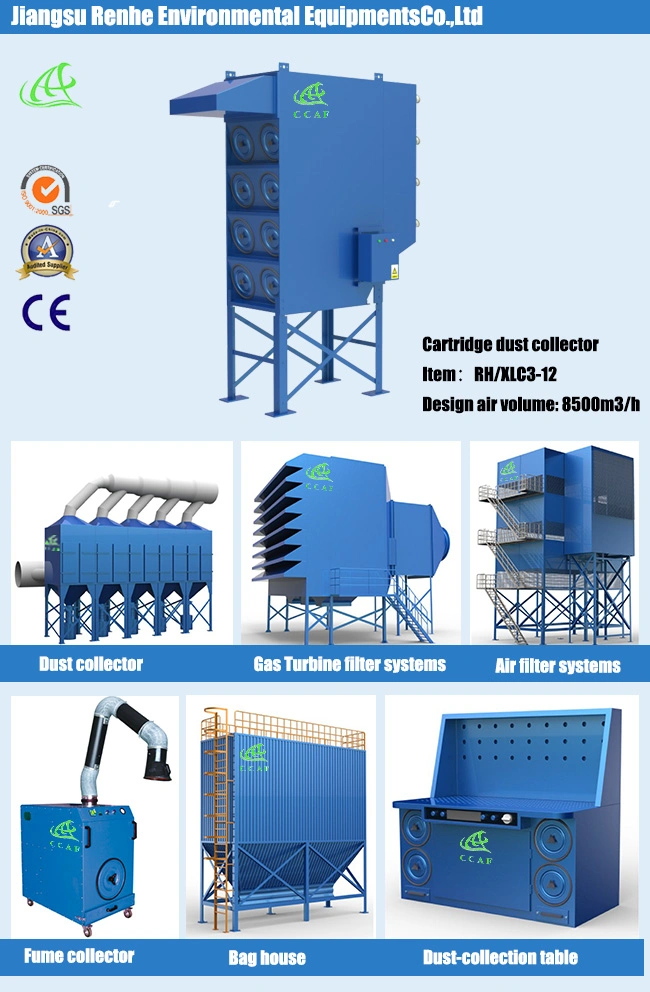 We are the biggest manufacturer on filter cartridge and cartridge type vacuum cleaner in China!
Why do you choose our cartridge type vacuum cleaner
Our cartridge type vacuum cleaner Advantage:
1.We have more than 11 types filter material, can suit for most industrial process dust collection.
2.All metal plate parts are made by laser cutting machine,so all parts can match every units.
3.Welding: Use clamping apparatus when welding hose, the construction is more stronger for durable working life.
4. Modular design:the size of dust collector could be optional to customer's requirement,increase dust collector unit,without many changes of installed equipment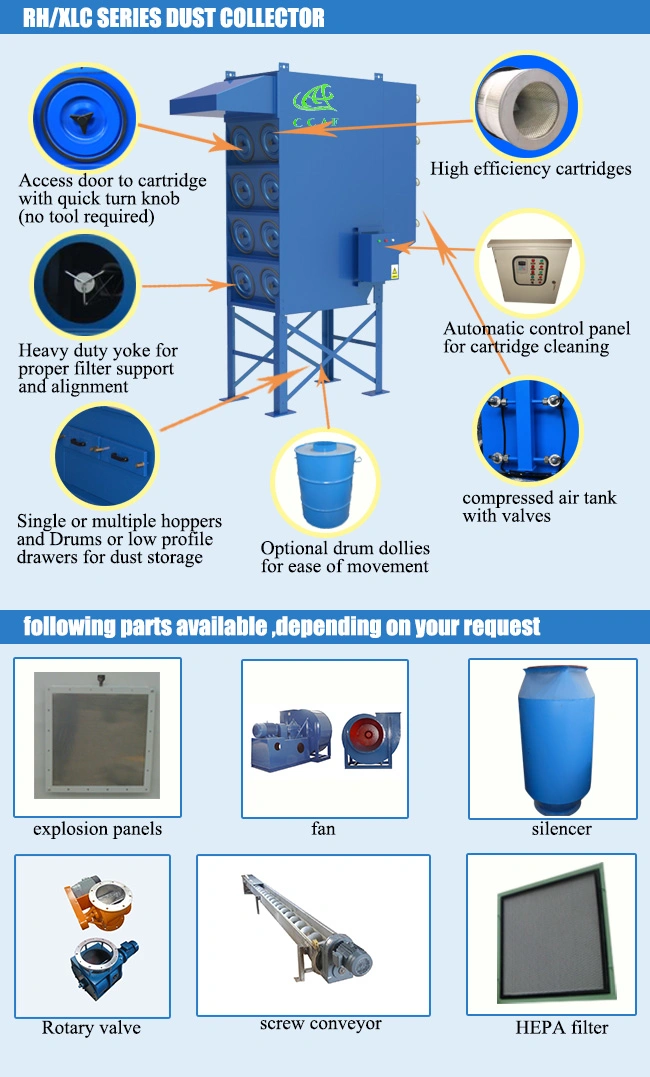 Dust collector Features:
1.Applied advanced downflow design and cartridge horizontal insertable layout,good performance in dust cleaning
2.Special designed drop down inlet for heavy dust falling into hopper before reachine the filters.
3.A variety of filter media technologies to provide filter efficiencies to 99.9%
4.Special venturi design leads large volume enough air to shake the dust so the pulse cleaning efficiency reachs the best condition
5.Cartridge 150 Tilt drawer-style installation, enables more convenient remove,without any tools.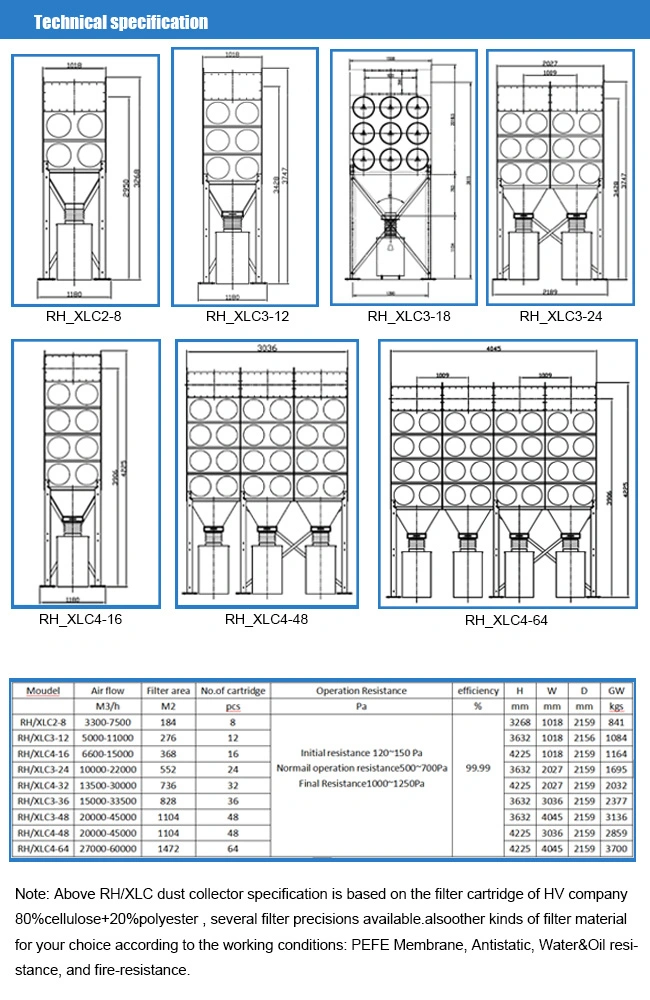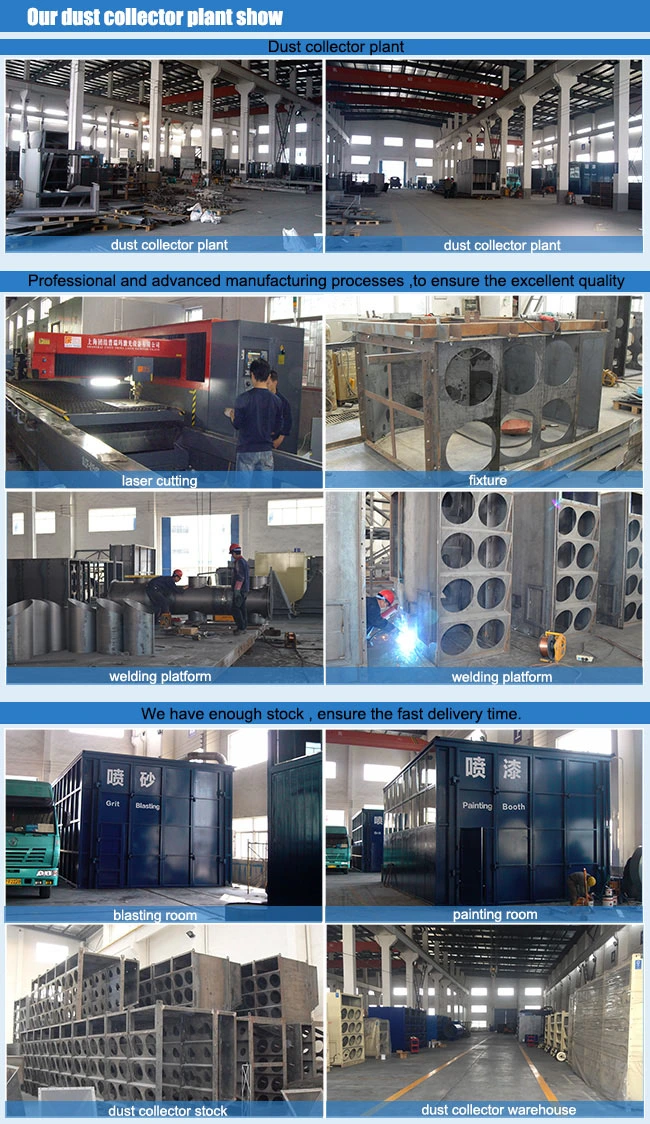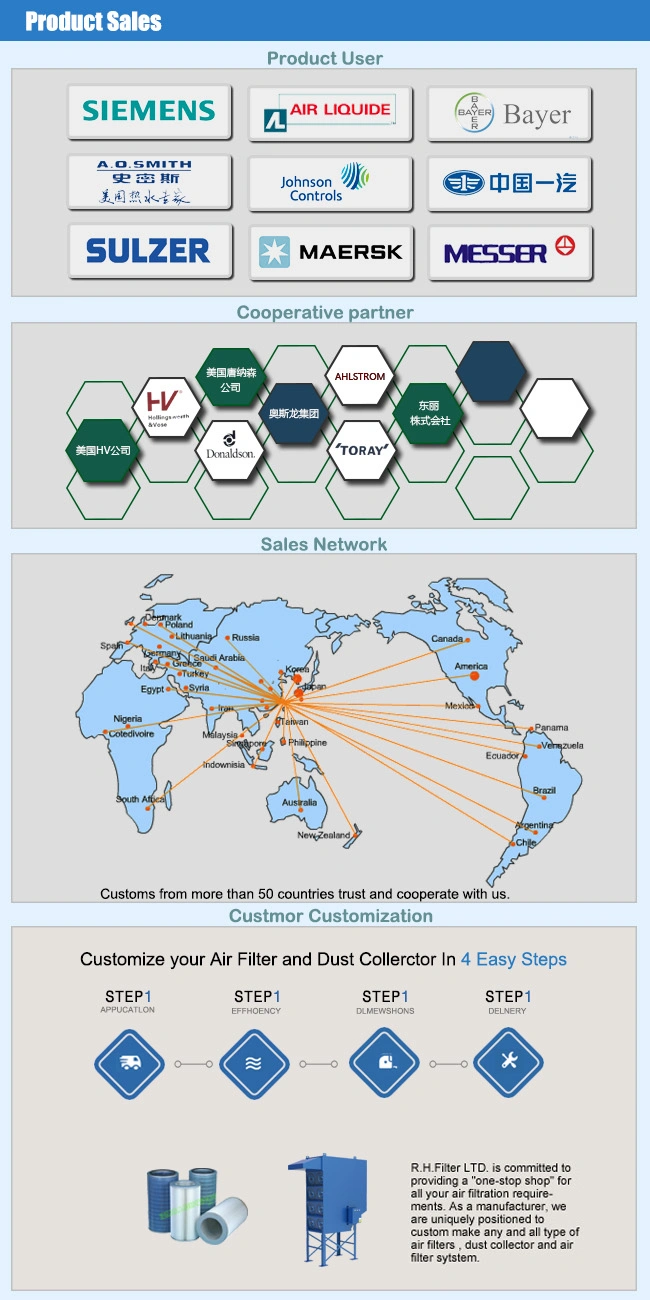 Our dust collector Application industries:
Chemical processing,minerals.blasting,welding plasma cutting,dry powder handling and metal finishing just to name a few
Packing and shipping
All dust extractor unit will be load by pallet. the forklif can move them from the truck or container.
Welcome to contact us to communicate the technical question. we will give you the best and reasonable solution.