Certification





Working principle
Dust laden fume are sucked into the extractor by the suction force induced by fan's working, with deflector fume's flowing speed is slowed, big practical and sparks are cooled, separated and then settle into dust collector. Fine fume and dust enter into filter compartment to be filtered by the filter cartridge. The filter cartridge is coated with PTFE film which is covered with uniform pores, it has good air permeability, and dusts are filtered out on its surface. Purified air enters into the filter cartridge's interior and then discharged into workshop directly or out of the workshop through pipe line.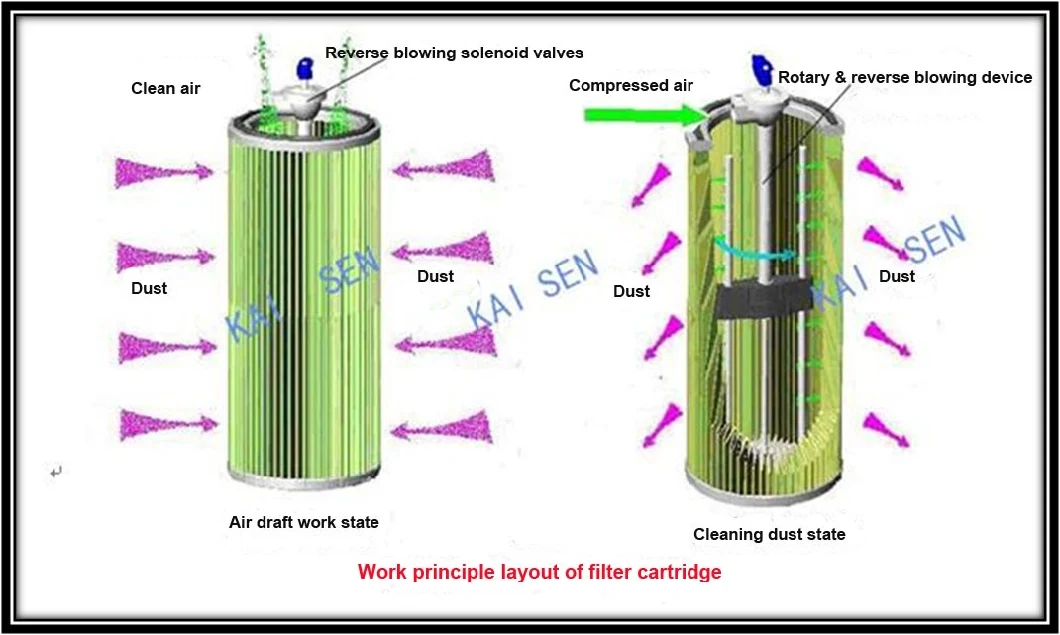 Product introduction
Incorporated world leading environmental technology, double working bay double filter cartridge fume purifier is a technically advanced industrial dust & fume purifier, it's developed with full consideration of the forming, characteristics and harm of fume and based on actual conditions of cutting and welding workshop.

This purifier can be automatically cleaned and manually cleaned, automatically cleaning is as following:
1. When air pressure difference reach 1500Pa between the interior and exterior of the filter cartridge, the system will implement interval rotation pulse blow cleaning.
2. When the fan stops working, the system will implement interval rotation pulse blow cleaning for three times.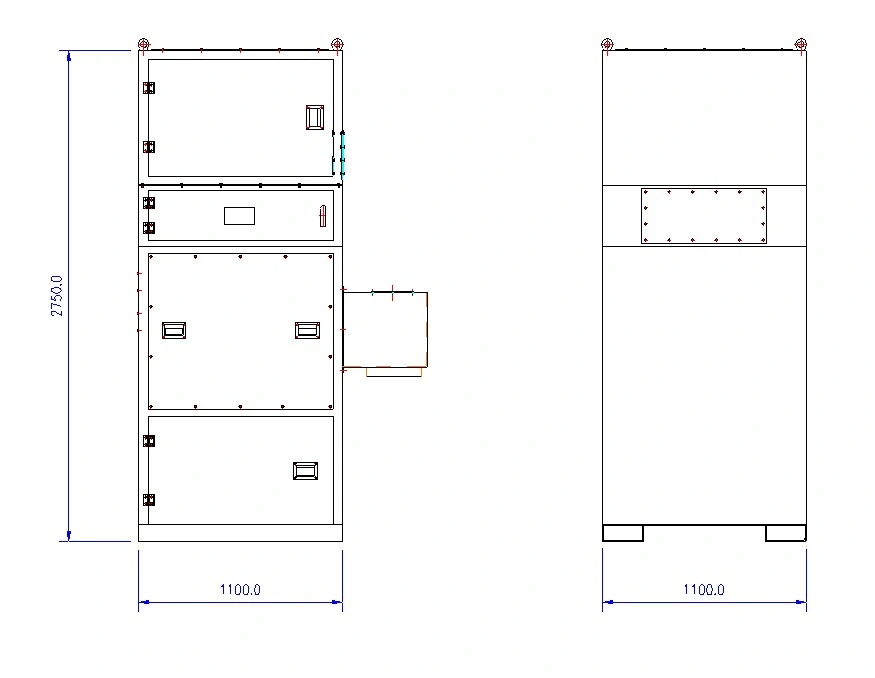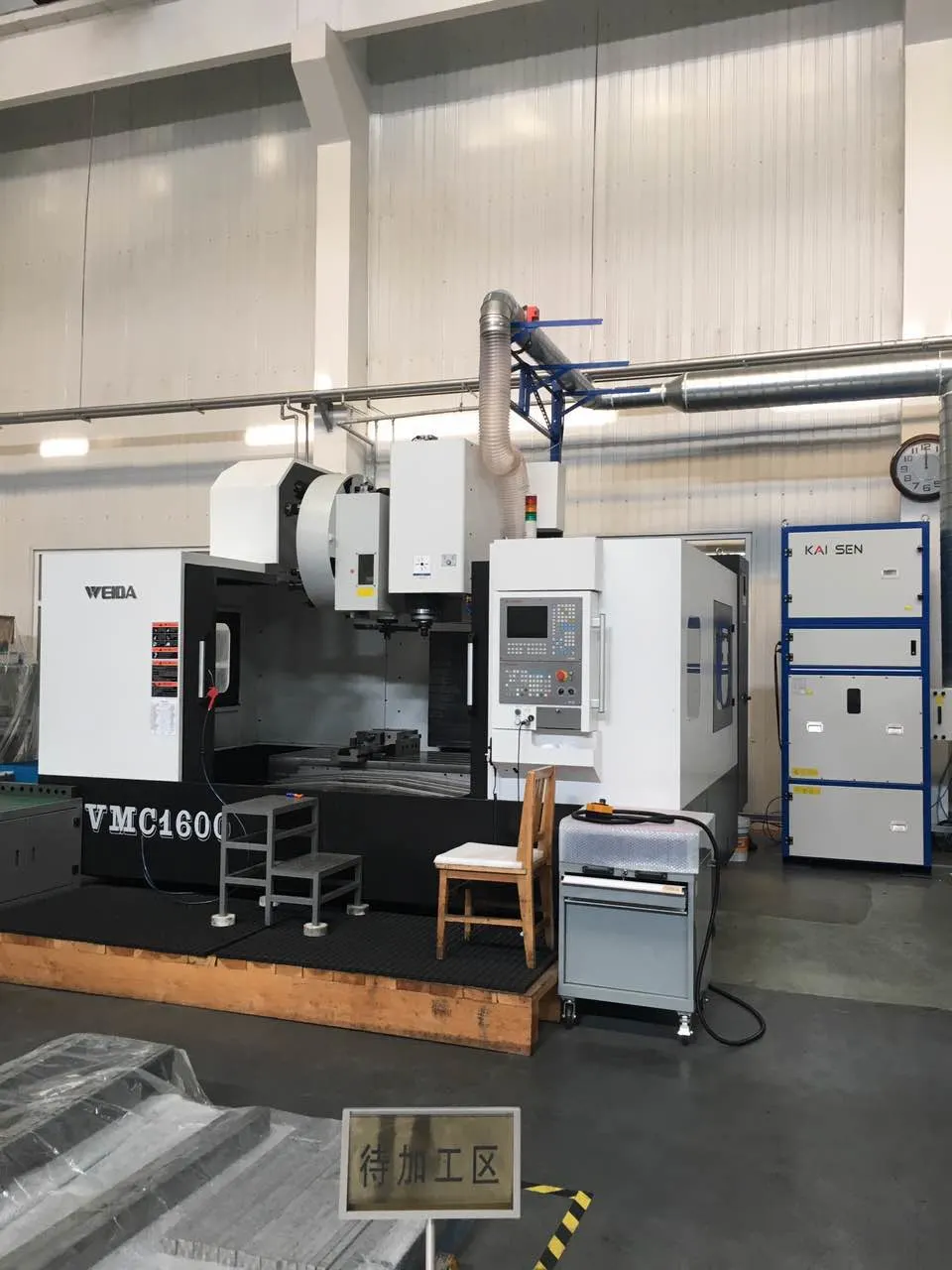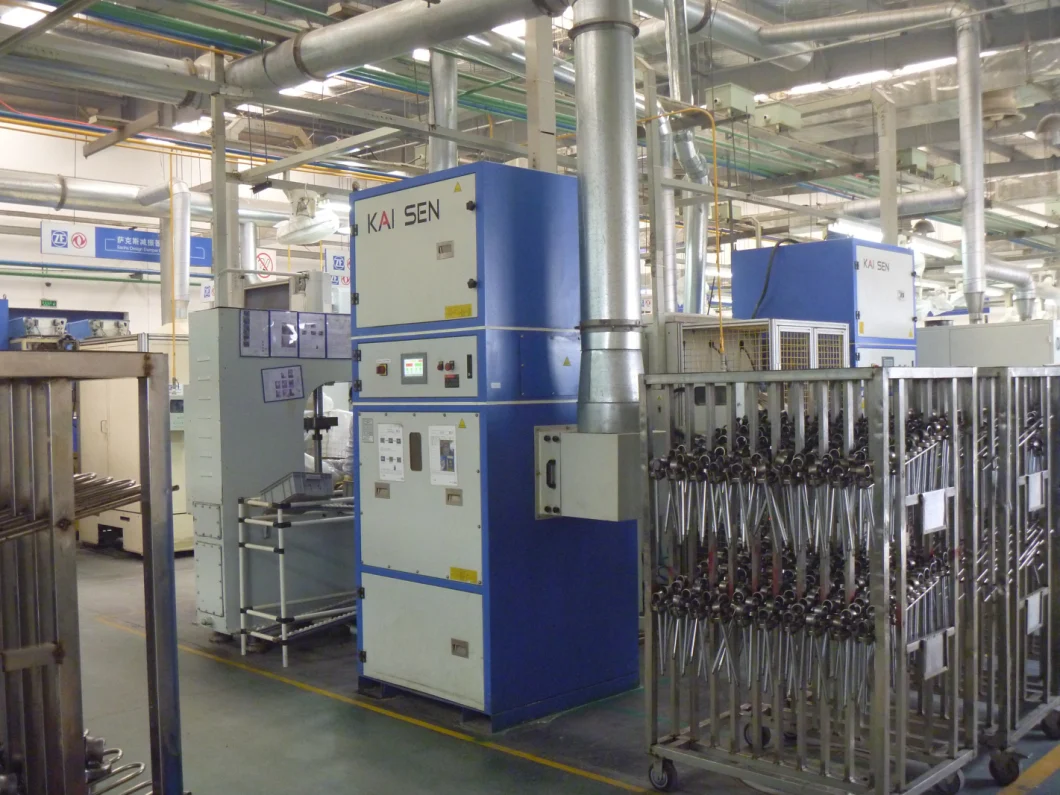 Main feature
1. Suction arm can be rotated 360° horizontally, according to actual working condition, suction volume can be adjusted by adjusting volume valve in suction hood.
2.PTFE coating micro particle filtration, filtration efficiency reaches 99.99%, high air flow
3. Depending on needs, 2m, 3m flexible suction arm are available.

4.for purifying dry, oil-free, non-corrosive fume mixture generated in cutting and welding, collecting rare metals and valuable materials
5. the extractor can clean dust automatically.

Technical parameters
NO.

Item

Parameter

1

fan type

centrifugal fan

2

treatment of air flow

4500±300m3/h

3

motor power

5.5kw

4

power supply

3x220V/60Hz

5

filtration area

60m²

6

number of filter cartridges

4 pieces

7

filter medium

Imported PTFE filter material

8

filtration efficiency

>99.9%

9

number of solenoid valves

4 pieces

10

compressed air

0.5

~

0.6Mpa

11

Volume of compressed air

25L

12

noise

72±5dB(A)

13

weight

730±20

kg

14

dimensions

1100×1100×2750

mm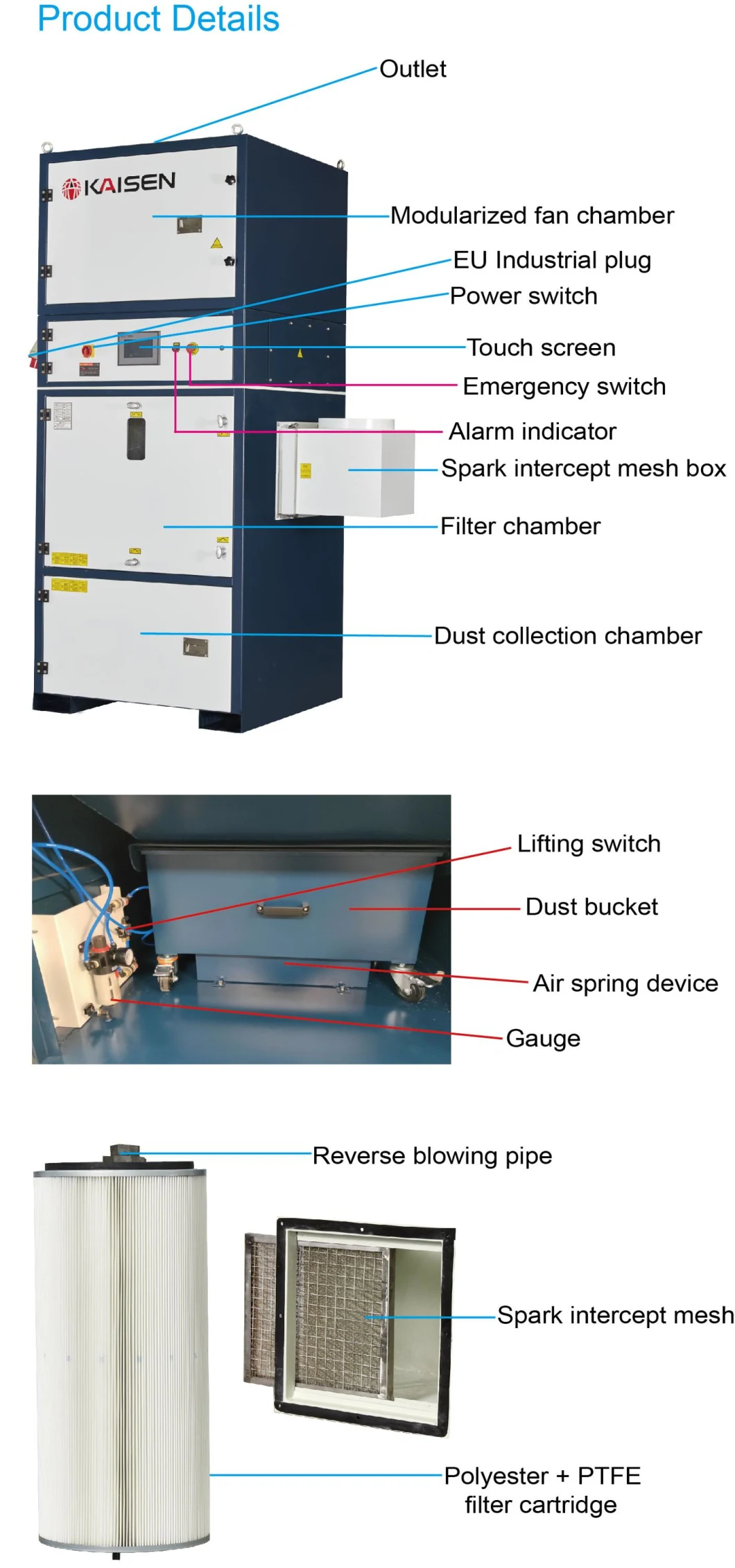 Company profile





Exhibition