Supercritical CO2 fluid extraction machine/botanical extraction equipment,herbal extractor
Main Introduction :
This device usually be used for material extraction under the high pressure and suitable temperature (solid or fluid), Changing conditions in the separator to parse out dissolved substances in order to achieve the purpose of separation. The device is mainly composed of : extractionkettle, Separate kettle, CO2 high-pressure pump, entrainer pump, cooling system, CO2 basin, exergy transfer system, purification system, flowmeter, temperature-controlled system, safety protection device and so on. Attached device and the system can meet the needs of the main system of supercritical extraction and flow chart of requirements Commonly, Supercritical fluid extraction device adopts CO2 as the extracting media.
The advantages as follows:
1) Convenient in operation. Can be used widely.
2) With an excellent optional function. Extracts can be gained optionally by controlling the pressure and temperature.
3) Low operation temperature. Can be extracted near to the room temperature, especially fit for the extracting of thermo-sensitive elements. The possibility of oxidation when contact with oxygen and reaction when meet rays are eliminated. The natural flavor of the extracts can be kept.
4) Extracting media and extracts can be separated easily. No leftover of CO2 on the extracts after extracting operation.
5) CO2 is a nontoxic, flavorless, noncombustible and cheap compound and can be recycle used.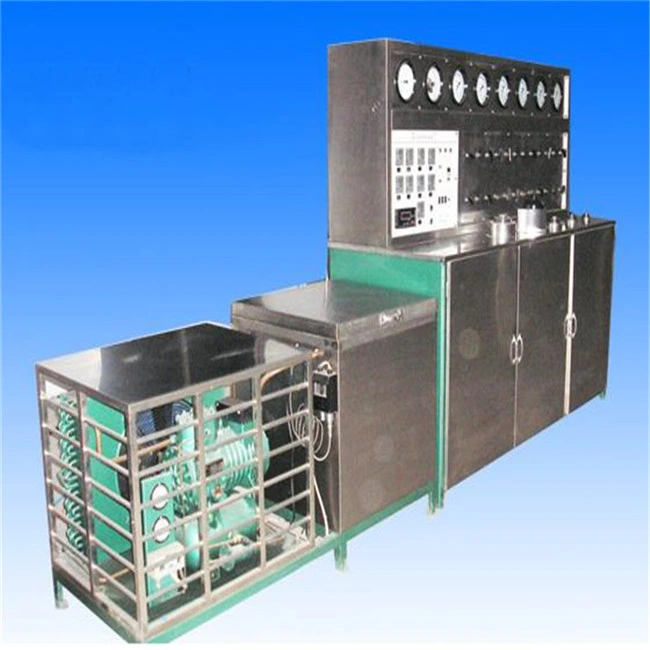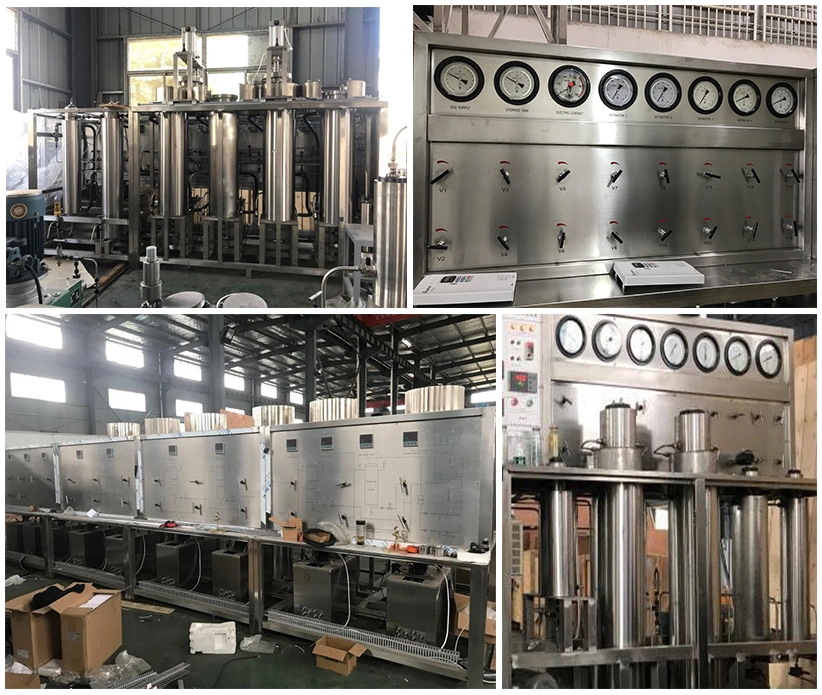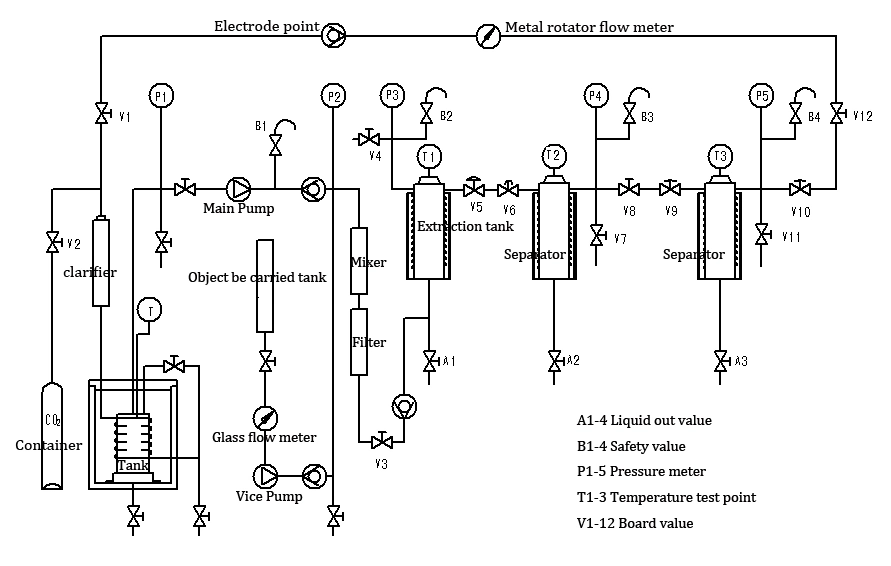 CO2------Extraction kettle------Separation I------Separation II------Return circuit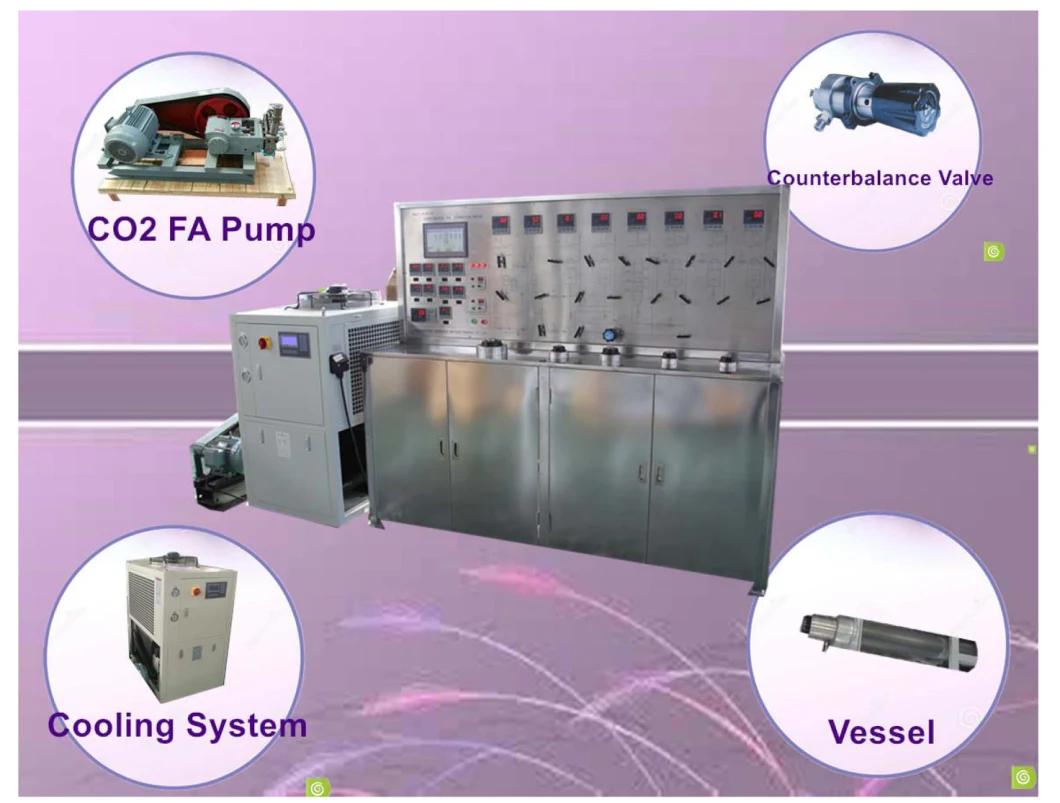 The size of the supercritical extraction equipment, according to the size of the extraction kettle to determine; experimental 1L, 2L, 5L, 5L + 1L, can be configured according to customer needs such as size 2L +2 L, 5L +2 L, 5L +5 L and so on, Single extraction kettle, 20L (10L +10 L), 24L single extraction kettle and so on.



Under 1L of supercritical equipment, for example, for customers to understand the equipment configuration:





1L supercritical CO2 extraction device configuration table



No

Equipment name

Model

Configuration and performance description

Quantity

1

Power supply voltage: 380V three-phase four-wire system

2

3

Extraction cylinder

1L/50MPa

Machine maximum power: 8KW

1

4

Separate the kettle

1L/30MPa

Room temperature -85 ºC, volume 1L, the maximum working pressure 50MPa

1

5

CO2 high-pressure pump

50L/h 50MPa

Room temperature -85 ºC, volume 1L, the maximum working pressure 30MPa

1

6

Cooling System

3300 Kcal

Flow of 50L / h, the maximum discharge pressure of 50MPa, FM control flow

1

7

filter

0.5L16MPa

Cold box equipped with refrigeration temperature control system, free to set the required temperature of refrigeration.

1

8

Gas-liquid separator

1L16MPa

Internal full of molecular sieve or silica gel, can filter impurities and moisture, it is anti-blocking second protection

1

9

filter

0.2L50MPa

Mainly used for the separation of CO2 gas and liquid, is the first protection against plugging.

1

10

Storage tank

2L/16MPa

Internal filled with molecular sieve or silica gel, can filter impurities and moisture, purify CO2

1

11

Vice pump

4L/h 50MPa

Volume 2L, the maximum working pressure 16MPa

1

12

Refrigeration cabinet

Flow 4L / h, rated discharge pressure of 50MPa

13

Heat exchange system

7

14

Metal rotor flowmeter

0-60L/h 10MPa

Room temperature -85 ºC adjustable material 1Cr18Ni9Ti

1

15

Glass Rotameter

1-10L/h

For CO2 flow measurement

1

16

Safety valve

50MPa 30MPa

Used for carrier flow measurement

4

17

Pressure gauge

50MPa 30MPa

5

18

Pipe valve parts

φ6×1

For extraction cylinder, separator safety protection

1

19

Electronic control section

For extraction cylinder, separator safety protection

1

20

Pressure control

50MPa stainless steel

1

21

Console

1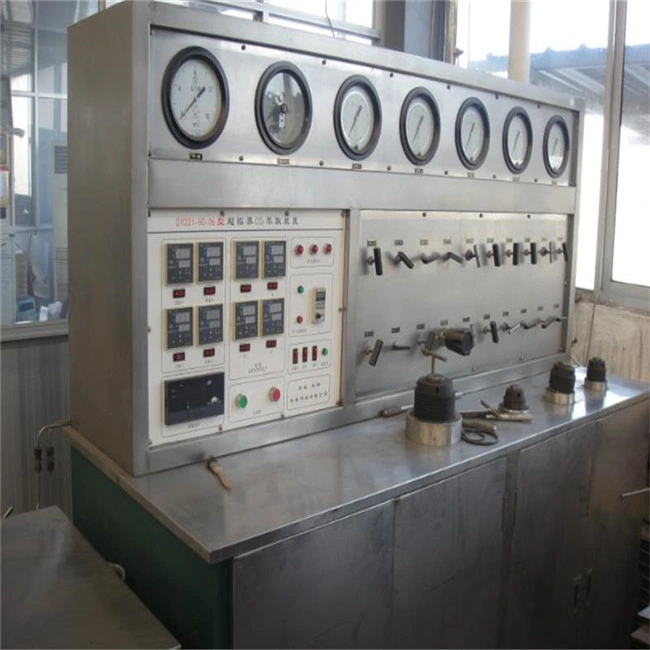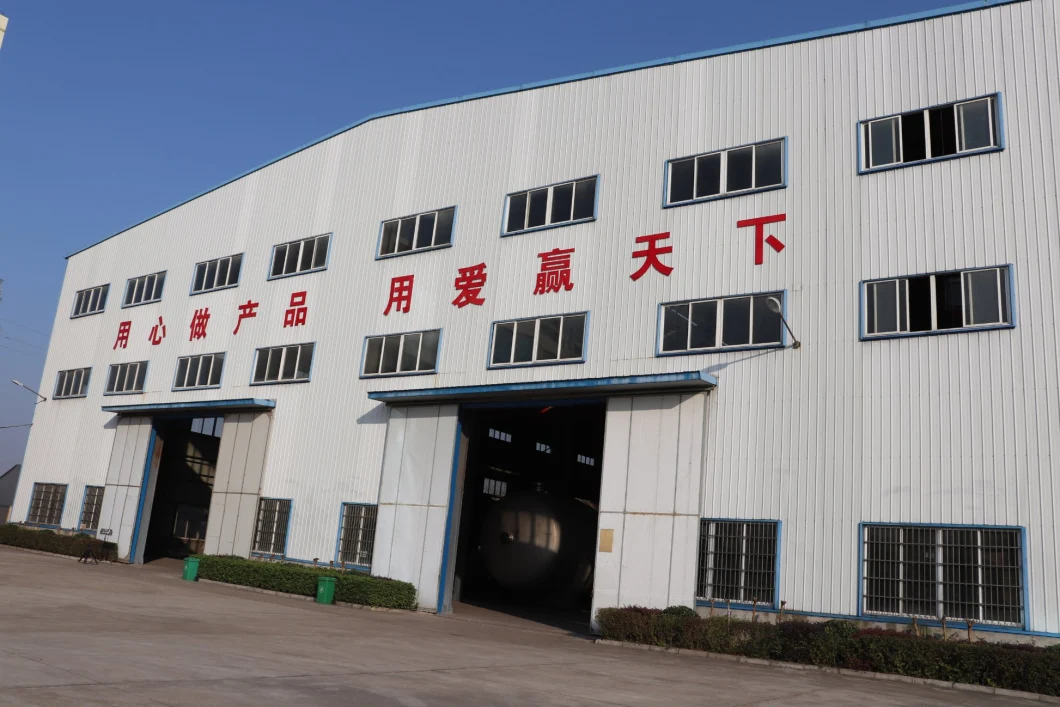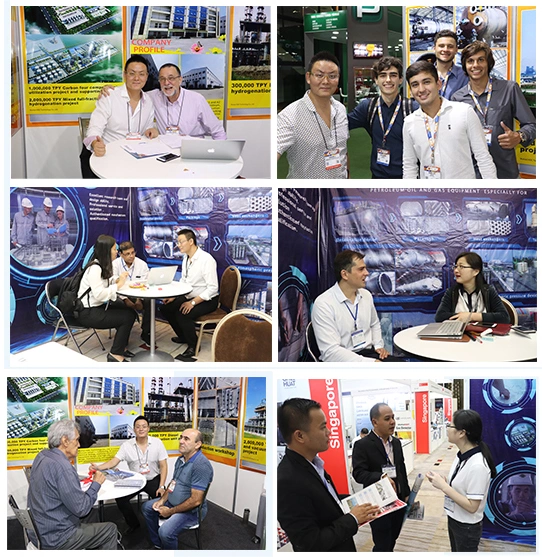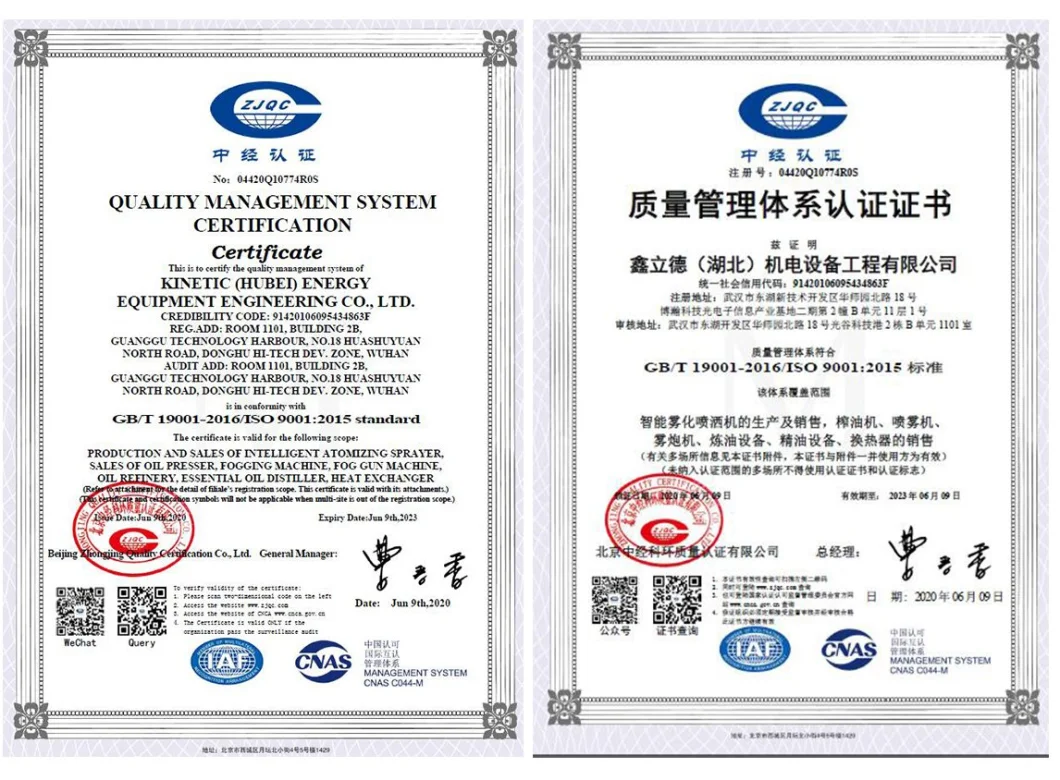 FAQ:
1.What's the warranty of the machine?
12 months free guarantee and life long standard paid service.

2.What is the raw material of your machinery?
Stainless steel or carbon steel.

3.When can I get the price?
Within 24 hours, if urgent ,please contact us directly.

4.How to ask the quotation?
Please inform us your oilseeds and your target capacity per day,then we will send our advices with equipment list to you at once.

5.Can we ask the oil press for different types of oil ?
Yes you can! But we recommend no more than 3 kinds of oils.

6.How large land to build the oil plant?
The land area required usually depends on the capacity of your plant. We can calculate the area needed and give you the plant designs.

7.How long will it take to get my products?
Generally, it depends on your capacity. If you just need single machine, it just needs 7-15 days. If you need the complete production line, we should negotiate the time.

8.Do you install the production line and train our stuffs for free?
Yes we do. We'll send professional installation engineers to help you install the equipment and train your workers freely.